CaliPlus™
YOUR BEST SOLUTION TO SOLVE ED
Erectile Dysfunction (ED) is THE most common sexual disorder to afflict men in the world today. Erectile Dysfunction can strike at any age or stage in your life and is probably the single most demoralizing factor in a man's life. Men with this condition shy away from relationships and experience poor self-esteem. Surveys have shown that ED affects 2 in 6 men and ONLY 1 in 15 men actually seek treatment. Are you among these men?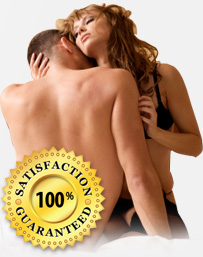 Erectile Dysfunction occurs when a man is unable to maintain an erection long enough for sexual activity. Although stress and depression can also lead to ED, doctors have discovered additional causes such as:
Reduced blood flow or even damage to the penile nerves
Hormonal imbalance – Reduced levels of testosterone
Medications and drugs– medicines used for heart problems, high blood pressure and anti-depressants.
Alcohol and illicit drugs also play havoc with the nervous and vascular systems when used over a long period.
NOT SURE if you have Erectile Dysfunction? ED can happen at
any age, and can be manifested in a multitude of ways:
You can't get an erection at all
You get an erection, however not hard enough for penetration
You get an erection, but aren't able to maintain it until sexual activity is over
Premature ejaculation
ED effects are not only limited to physical effects, untreated Erectile Dysfunction leads to serious psychological effects such as permanent depression, self esteem issues and permanent sexual frustration. CaliPlus™ has been proven to help men of all ages overcome their problems of Erectile Dysfunction. It's all natural formula eliminates the risk of harmful side effects and ordering online eliminates embarrassing visits to the pharmacy.
With CaliPlus™ you get a Firm Erection and a
Explosion of Sexual Energy in MINUTES!
Don't let anyone underestimate your competence in the bedroom! CaliPlus™ is a quick, safe and effective solution to your Erectile Dysfunction. CaliPlus™ is an all natural pill helping you attain a firm erection in JUST 30 minutes. Take two tablets of CaliPlus™ before sex and you will feel the difference. Taking two tablets of CaliPlus™ guarantees harder erections and an increase in libido for a period up to 36 hours for repeated performances! CaliPlus™ naturally increases the blood flow to the penis by increasing the release of nitric oxide into the tissues, thus creating a perfect erection. Because of its natural ingredients, you will not experience any harmful side effects common to prescription chemical drugs.